Barbershop Kuta
Crown Quality
Haircut 90K
Shave 100K
Haircut + shave 230K
Beard trim 50K
Black Mask half 70K
Ear candle 70K
upper massage 30′ 80K
skull shave 120K
Agus
Those who turn their hobby into a job live for their job. Cut your hair with me and I will show you the passion I bring with me.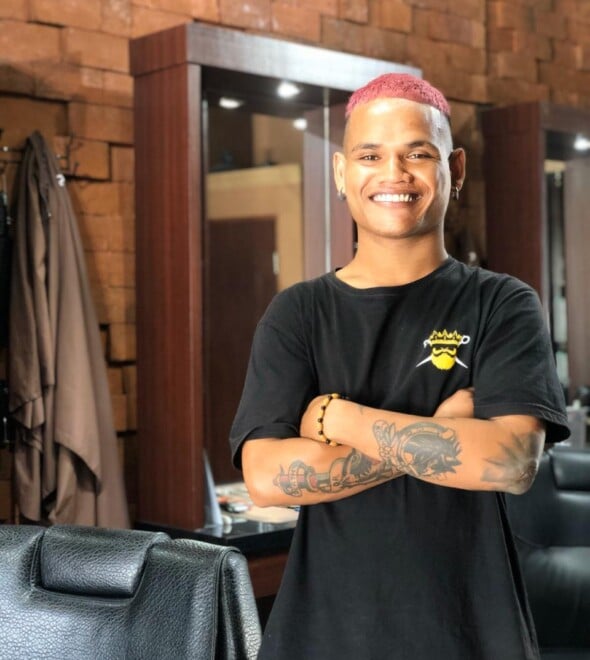 Junay
The exact work fills me with happiness. For me, the haircut is only perfect when the customer feels comfortable.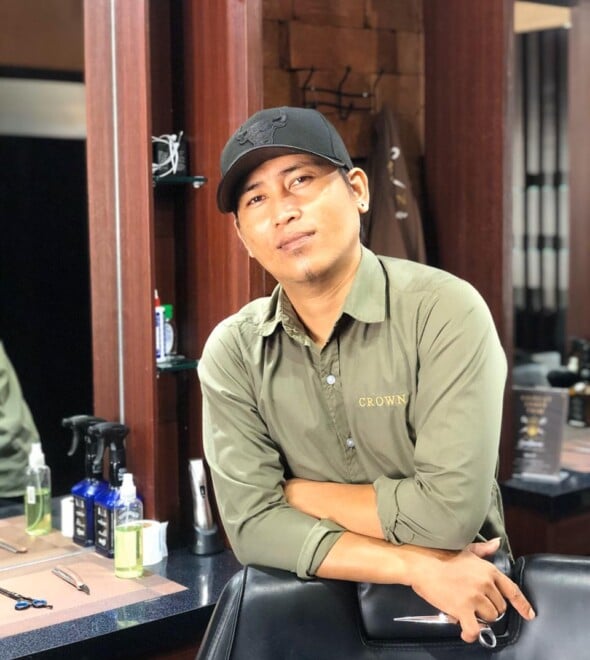 Danil
The reason i work as a Barber is easy, watch the smile in my customers face when they leave the Barbershop and you will understand me.
Service beyond expectation
Our barbershop in Bali is the territory created purely for men who appreciate premium quality, time and flawless look. We'll help you to look stylish and confident in the most discreet way. While you waiting for your Barber take a Beer like a Gentleman and take a seat.
Crown Gentlemans Barbershop opening in late 2018 in Seminyak. Walk-in or book your appointment online and enjoy your relaxing break the same as your new fresh haircut. Our trained professional barber stuff, trim hip beards and pamper your hair with soothing cures. We cut and trim with passion because a hairdresser is not a job, its ART.
We have seven days open and also serve you without prior notice.
Check it out, the cold beer is waiting for you.